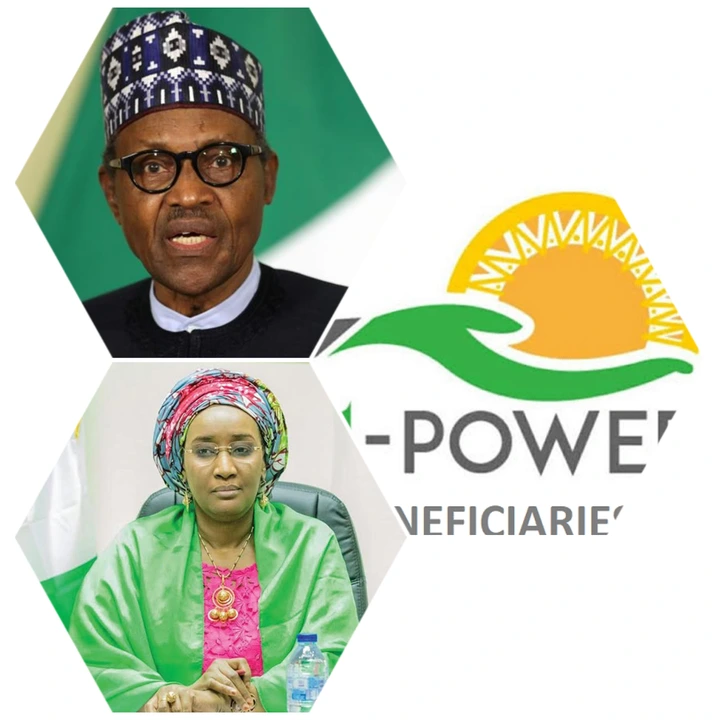 First of all I will like to express my sincere appreciation to the president of the Federal Republic of Nigeria, Muhammad Buhari, for his concerted effort in coming up with a programme like Npower. It is indeed a great move, to at least ease the sufferings of young Nigerians, who are struggling to earn a living. Thank you very much, God bless you.
Npower programme was initiated under Muhammad Buhari's administration, with the intention of providing support to young Nigerian graduates, it is another way of alleviating poverty in Nigeria, because most of these beneficiaries have families that are directly or in directly benefitting from the programme.
The programme was designed to be a two year Programme, beneficiaries are to be paid N30,000 monthly stipend as a reward to their assignments. The programme started with batch A, then followed by batch B, each of these batches lasted for at least 2 years or so. Now Federal Government decided to disingage the two batches. However, that has brought alot of mixed reactions and protest in Nigeria.
The nature and situation of disingaging these beneficiaries is shocking and mind blowing. Based on the expectation of the beneficiaries, FG should give them permanent jobs, not disingagement, as they were promised from the beginning of the programme. Considering the condition of the country especially during this Coronavirus Pandemic, where opportunities are no where to be found, existing this beneficiaries is just like telling them to go and die.
These Npower beneficiaries have contributed alot to Nigeria, with their contribution in Education, Health, Agricultural, Science and Technology, these cannot be forgotten. These indefatigable youth did all they could to ensure that APC rule Nigeria again during elections. What they should get in return should not be disingagement but something tangible.
Here are my suggestion on what FG should do to the Npower batch A and B beneficiaries:
1. Give them permanent jobs
The reward of a good deed should be nothing but good, these young Nigerians have done great job in their various fields of expertise. Given them permanent jobs will ensure that those sectors they worked for develope tremendously. These graduates have what it takes to develop Nigeria as a nation. It is another way of alleviating poverty and joblessness in Nigeria.
2. Extend their duration to at least when this pandemic will be over
Releasing these beneficiaries during this pandemic will worsen the situation in the country. No opportunities to explore during pandemic, no money circulation, the economy of the country is crumbling, am sure this will not help the situation. The Federal Government should at least leave them for now, when the pandemic is over, then other alternatives should be considered.
3. Give them 1 million Naira Exit package/Loan
The amount mentioned above should not be considered high, considering our great nation Nigeria, the country with abundant of riches everywhere. Currently FG is giving several soft loans to Nigerians, instead of spending such amount of money to ordinary people, why not direct such amount to intellectuals who would develop the country in no time. Am very sure FG will get double of their investment in they give 1m loan to Npower Beneficiaries.
Conclusively, with due respect, I hereby call upon FG to kindly review their decision with regards to Npower beneficiaries, do something to them, help them, give them permanent jobs where possible.
Long life Npower!! Long Life Nigeria!!!
kindly share until this message reach its desired destination